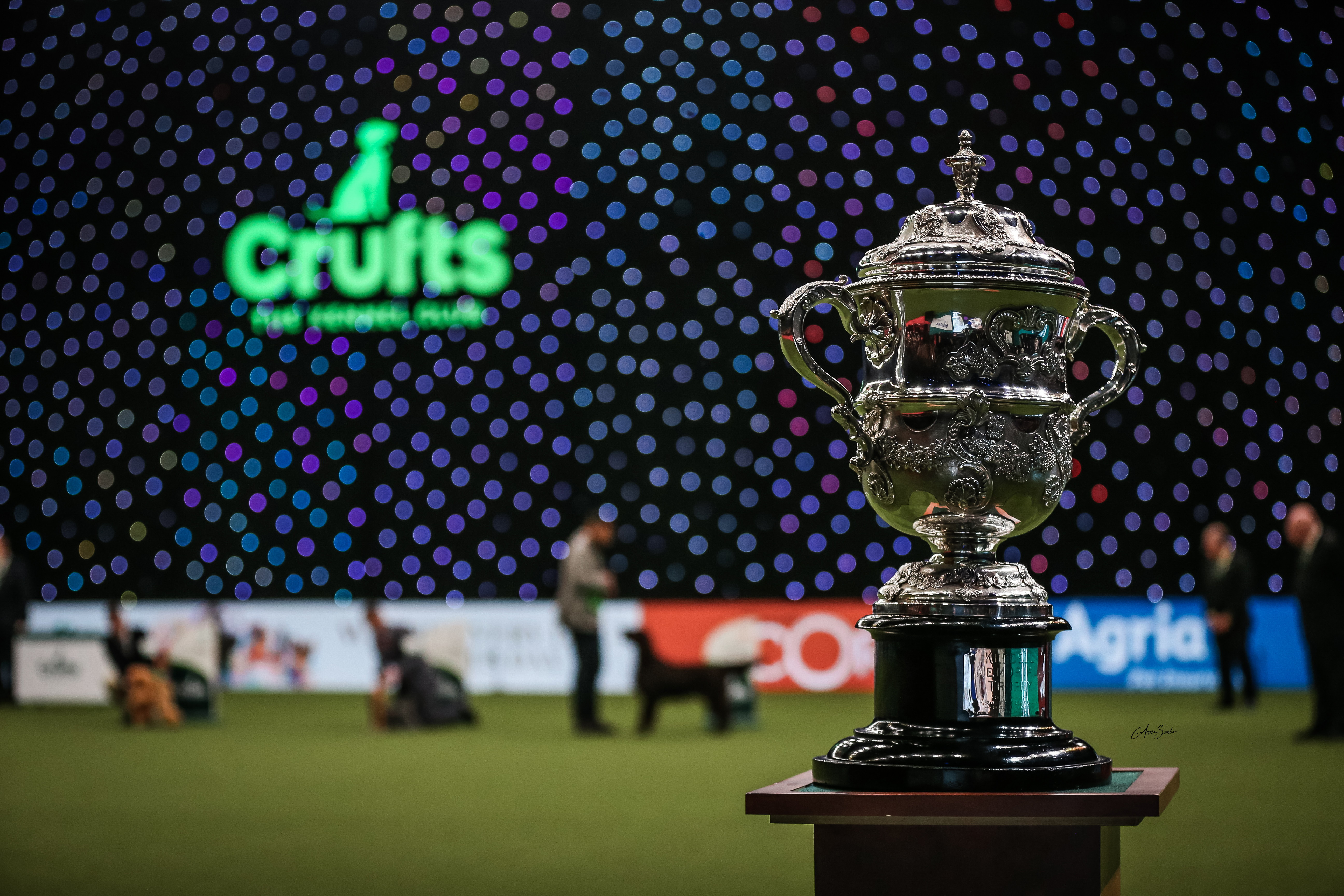 Established in 1891, Crufts is the greatest dog show in the world. The show takes place over four days and has been held at the National Exhibition Centre (NEC), Birmingham since 1991. It attracts thousands of dogs with their owners and handlers, displaying their dogs' skills and abilities to adoring crowds. In 2023, Crufts welcomed 155,000 attendees - and that is not including the dogs.
How did Crufts get its name?
Crufts is named after its founder, Charles Cruft. Charles was a British businessman initially employed as a general manager for a dog biscuit manufacturer and went on to organise the first Crufts dog show as a marketing event for the company. The event gained popularity and recognition over the years and eventually became what is today one of the most prestigious dogs show in the world. Read more about the History of Crufts here.
What can you experience at Crufts?
One of the most exciting aspects of Crufts is the world-famous Best in Show competition, where the top dog from each breed group competes for the coveted title. Crufts is not just a celebration of dogs; it is also a hub for dog enthusiasts and professionals. Visitors can browse through numerous stalls featuring a diverse range of dog-related products, get expert advice from trainers and breeders, and even witness special dog activities like heelwork to music. Beyond the glitz and glamour, Crufts also highlights the special bond we share with canines, recognising the significant impact that our faithful companions have on our lives and the encouragement they provide during challenging times through The Kennel Club Hero Dog competition.  In recent years, Crufts has embraced technological advancements. Livestreaming, social media platforms are abuzz with updates, photos and stories, ensuring that even those unable to attend in person can stay connected and engaged. Follow us on YouTube, TikTok or Facebook to keep up to date. Crufts truly represents the diverse and extraordinary world of dogs. From majestic and regal breeds to lovable mutts, this show celebrates the beauty, intelligence, and companionship that dogs bring to our lives. 
Interested in Crufts? Tickets on sale now!
Here are some notable highlights:
Dog showing and Best in Show
Dog showing is the UK's most popular canine activity and is the main attraction of Crufts. Across four days, dogs are judged on how well they conform to their breed's standards. The best of each breed then competes against each other for the Best in Group title, representing their specific group, and the seven winners of each group then go on to compete for the prestigious 'Best in Show' title, where the judge selects the overall champion of the entire show. Find out more about previous Best in Show winners.
The main arena
No visit to Crufts is complete without a trip to the main arena. Take a seat under the dazzling lights and witness a whole range of exciting dog activities, including agility, flyball, heelwork to music and more. Plus, you'll get the chance to see some of our amazing demonstrations. In previous years we've seen the phenomenal work of police dogs and medical dogs.
Discover Dogs
The Discover Dogs area of Crufts is a dog-lover's dream, giving you the opportunity to meet and interact with over 200 different dog breeds. Learn all about their different characteristics and personalities, and if you're thinking about bringing a dog into your life this is the perfect place to find the right breed to suit your lifestyle.
Shopping and the Crufts merchandise stand
Crufts offers an extensive shopping experience with hundreds of stalls for you to browse and buy everything you need for your dog. From dog food, through to leads and collars, beds, and grooming items.
You also can't miss the official Crufts merchandise stand, where you can shop this year's range for yourself and even pick up something for your dog-loving friends too!