11/2/2020
Interview with the Animal Health Trust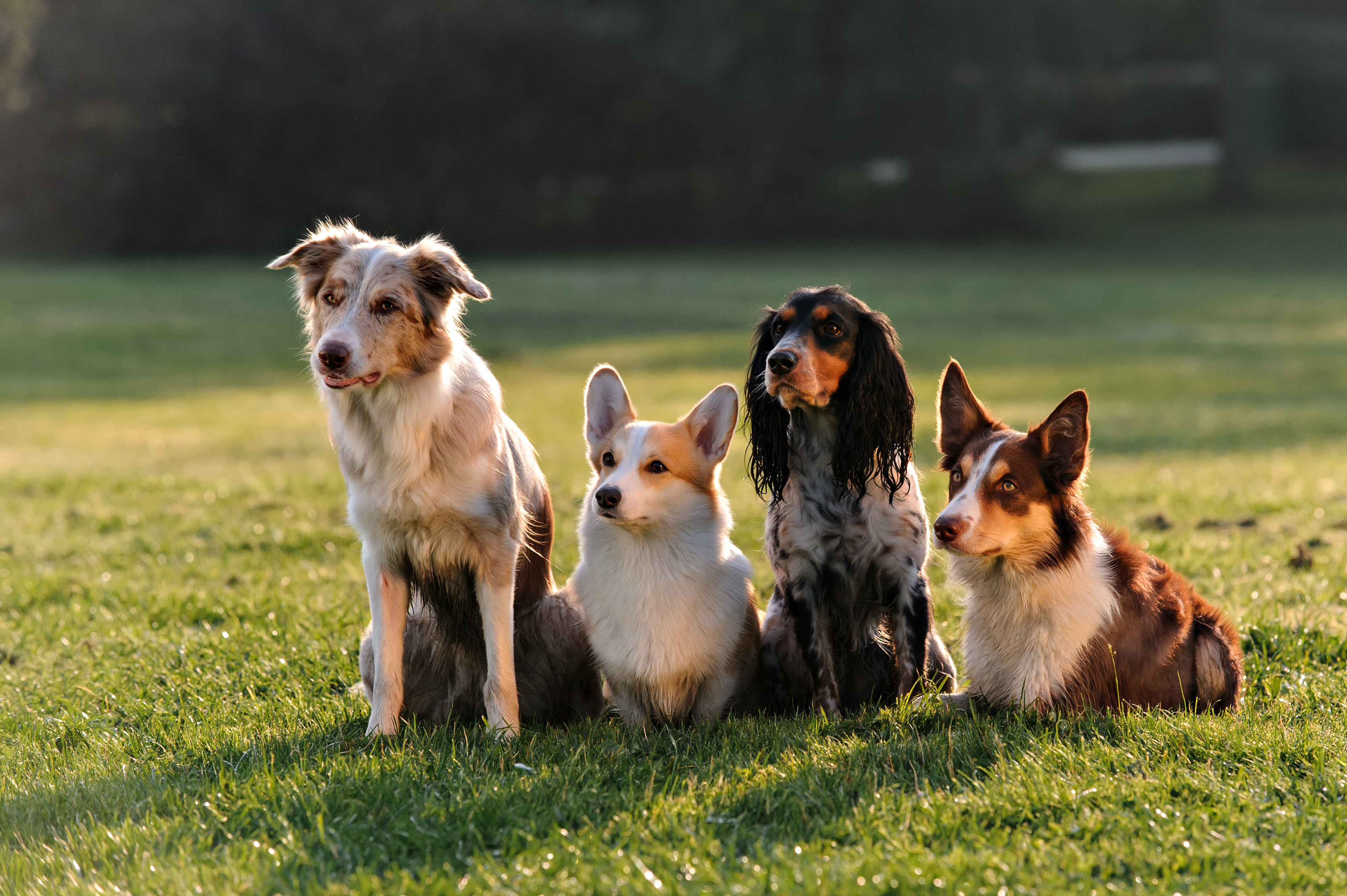 Kennel Club Genetics Centre significantly improves the health of dogs
It has been well documented in recent years that some dogs are susceptible to inherited diseases such as cancer, epilepsy and blinding conditions. Knowing that research could tackle this, more than 10 years ago the Kennel Club joined forces with the Animal Health Trust charity to set about improving health and welfare for generations of dogs.
The Animal Health Trust is world-renowned for its expertise in genetics research, and investigating inherited diseases that affect dogs. This is why it made sense for the Kennel Club and the Animal Health Trust to form a partnership to find solutions. It is a partnership that is delivering and which continues to go from strength to strength.
Both organisations wanted to accelerate research into inherited disease, and to develop DNA tests to improve health and welfare for generations of dogs. Hence, the Kennel Club Genetics Centre at the Animal Health Trust was created.
10 years on from its inception, the £2.6 million partnership is well established and is making a significant difference to the health of dogs. Using the Animal Health Trust's unparalleled level of skill and expertise within canine genetics, the Kennel Club Genetics Centre at the Animal Health Trust has developed 22 DNA tests for diseases affecting more than 50 breeds of dog. Using these, 65,000 dogs have been tested by the Animal Health Trust alone, which has resulted in more than 164,000 hereditarily clear puppies being born free from debilitating or blinding inherited conditions.
Dr Cathryn Mellersh, Head of the Canine Genetics Centre at the Animal Health Trust, is delighted with the progress: "At the beginning, my team and I were very excited about the prospect of what we could achieve. I am convinced the Kennel Club Genetics Centre at the Animal Health Trust partnership has significantly improved the lives of dogs.
"We have worked with the many dog owner groups to identify problems and, where possible, provide solutions which, without doubt, are changing dogs' lives. Technology has also advanced significantly in the last 10 years, so going forward there is so much more we can achieve."
Just last year, the partnership looked at the impact DNA testing is having on canine disease. It is clear that the use of DNA testing can stop affected dogs being bred immediately, and testing also allows a controlled decline in carrier dogs, ensuring gene diversity within a breed.
Scientists looked at data collected at least five years after DNA tests were developed for eight diseases in eight breeds. Results show that, thanks to responsible breeders using DNA testing, frequency of disease mutations has reduced by up to a staggering 90%.
Dr Mellersh, added: "We're delighted to be able to demonstrate the real-life, positive impact DNA testing can have on disease prevalence, and in turn how that is benefiting thousands of dogs."
Funding from the Kennel Club Charitable Trust has also enabled the Animal Health Trust to purchase the GeneAtlas technology, which has allowed the analysis of tumours collected up to 20 years ago. By comparing the genetic blueprints of tumours that behaved differently, scientists have been able to identify biomarkers that predict, with 90% accuracy, whether some common types of tumour will spread.
These achievements are testament to how the Kennel Club and Animal Health Trust partnership is significantly improving the lives of dogs. It demonstrates the real-life, positive impact applied research has, and how, in just one decade, it is already benefitting thousands of dogs.
But these is still so much to be done, and the partnership aims to learn even more about these complex conditions in the next 10 years. Through life-saving research, it can find ways to prevent and treat these devastating diseases, ensuring happier, healthier futures for all of our much-loved pets.
The AHT's scientists are at Crufts every day to talk to dog owners and breeders about its ongoing research. Not only can you find out more about the charity's work, you can also purchase DNA tests from its stand in Hall 3 throughout the show, with a tasty 20% discount!
You can find out more about the work of the Kennel Club Genetics Centre at the Animal Health Trust at www.aht.org.uk/research/the-kennel-club-genetics-centre-at-the-animal-health-trust