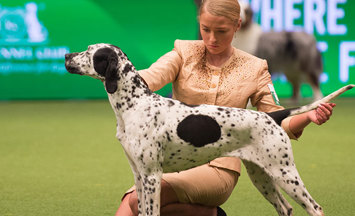 The international junior handling competition brings together young handlers from across the world.
Each country has one representative who competes in the main arena, with the chance of winning the ultimate title. If you're thinking of getting into dog showing, this competition is essential viewing.
Split into three exciting rounds, the contest requires the finalists to demonstrate their handling ability and rapport with unfamiliar dogs that they have met less than an hour before the final. The finalists have each selected a first and second choice breed but will not have met the individual dogs before.
They will then handle a second dog of another breed with only about five minutes of bonding time beforehand, before returning to the ring with their original choice of breed. The judge will make a secret shortlist, with all the finalists later returning to the arena for the final parade where the winner will be crowned.